Business concept and vision
SwedDeltaco's business concept is to offer an attractive range of IT products and household appliances (SDA) in the Nordic and Baltic countries with short delivery times and competitive prices.
With dedicated and knowledgeable staff, long opening hours, good support and quick deliveries, with its high availability SweDeltaco strives to provide its customers with the best service.
Business model
SweDeltaco seeks new channels and wins customers and market shares by delivering quality products with a high level of service and a personal commitment to its customers and suppliers. The work is done proactively on several fronts to maintain and develop a competitive business.
The strategy is well worked out when it comes to assortment, brands and logistics.
The assortment is continuously evaluated, products are updated and suppliers are replaced. It is important to keep the product range updated, partly to maintain a good stock turnover rate and partly to ensure that the range is attractive to its customers.
Acquisition
SweDeltaco acquired Winther Wireless AB during the year. Winther is a leading niche distributor focusing on wireless network solutions for indoor and outdoor needs. Customers are mainly in B2B. Winther represents as distributor among other things. Ubiquity Networks, Mikrotik and Teltonika.
Winther also has a business area where the business concept is to offer broadband subscriptions via broadband link / air fiber as an alternative to ground fiber.
Winther's head office is located in Åkersberga.
Market
SweDeltaco is represented in Sweden, Finland, Denmark Norway and Lithuania. The head office and warehouse are located in Stockholm with sales offices in the other countries. The presence in the Nordic region and in the Baltics facilitates cooperation with many suppliers, and it also benefits customers. Consolidation and exclusion in the distributor chain means that the number of players is decreasing. This combined with low margins means that there are manufacturers who appreciate the collaboration with a locally focused and sales-oriented distributor such as SweDeltaco.
Customers
SweDeltaco's customers are relatively evenly distributed between B2B and B2C. The customers are in the Nordic countries and the Baltic countries. Most of the customers are found in the traditional IT or home electronics industry.
Own brands
SweDeltaco has several own brands; Streetz™, DELTACO ™, Nordic Home Culture™ and DELTACO Gaming™. Sales are developing well and on par with other sales growth. The profitability on own brands is better than for other product ranges.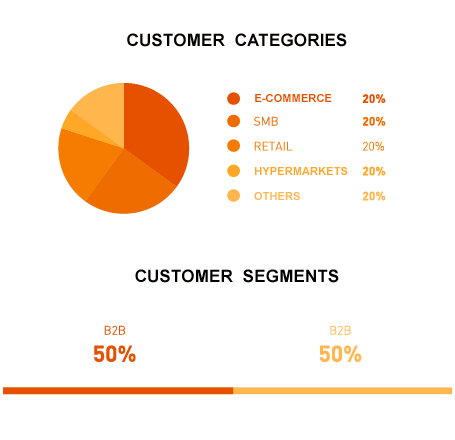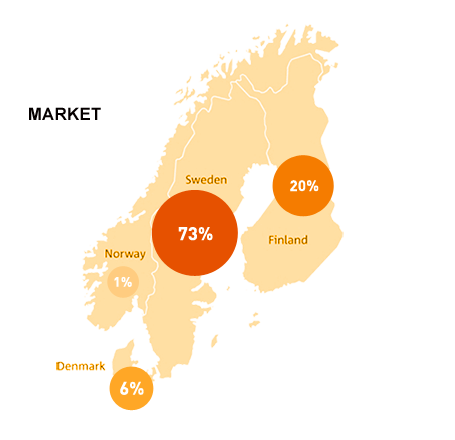 ---
Competent employees
The fact that employees have a high level of competence about our products and a high level of service spirit is important to our business. The service is an important part of our concept. Part of that work consists of the product educations we carry out continuously in order to be able to give the customers the support they need. We have a great commitment no matter where in the company you work. An important aspect of recruitment is to find employees who fit into our corporate culture and share our values, which are characterized by a great commitment, a strong loyalty and a long-term perspective in customer and supplier relationships. It is important that we all pull in the same direction and have a clear and straight communication.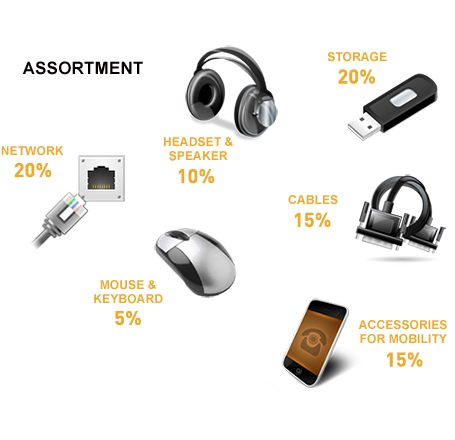 ---